Our Veterinary Team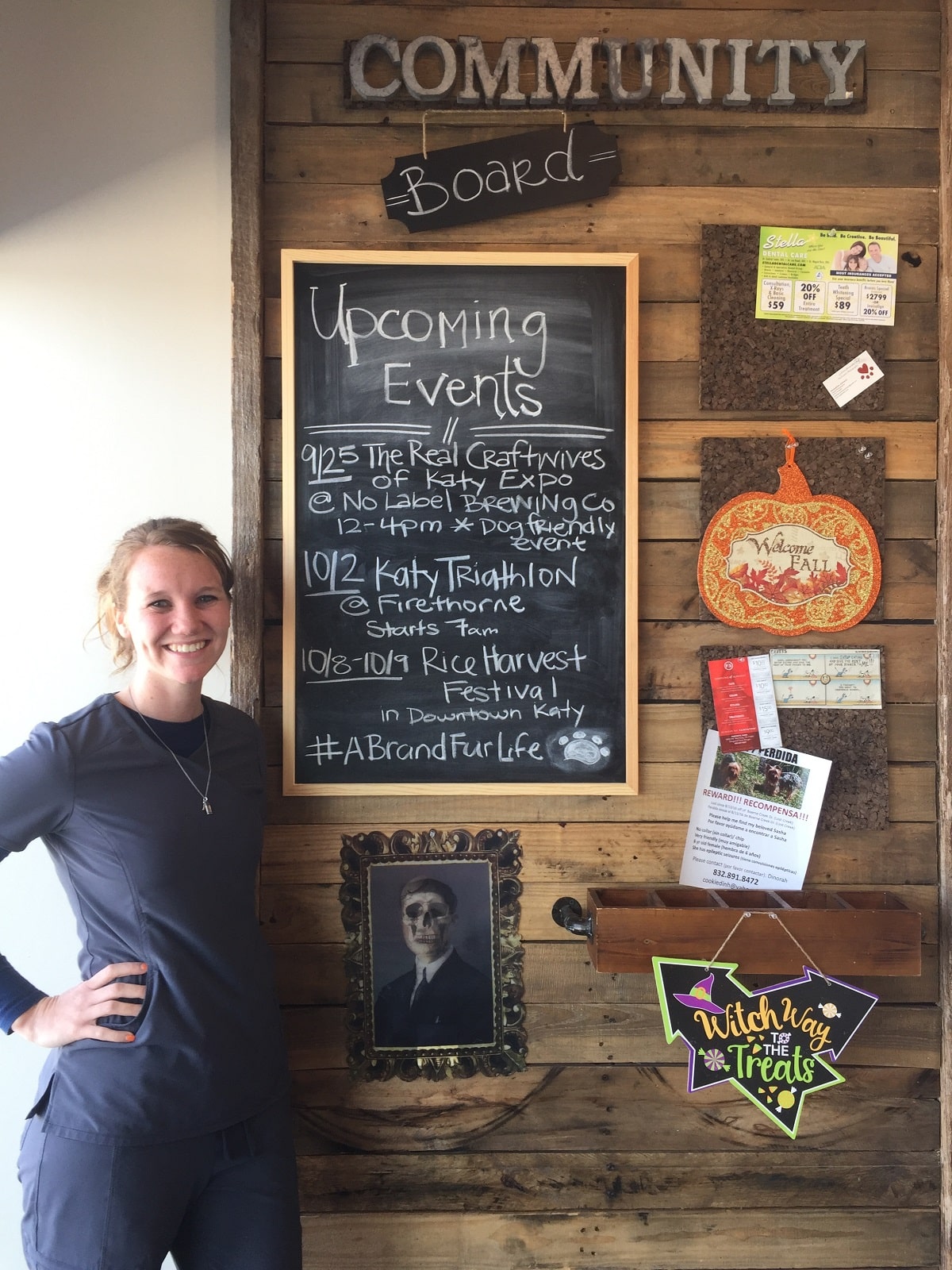 Caitlin, BS, LVT: Practice Manager/Lead Technician
My name is Caitlin and I have been in the veterinary field since 2010 . I have a Bachelors degree in Zoology from Western Illinois University and an Associates in Veterinary Technology from Cedar Valley College. I have worked at Circle B since we opened in December of 2015! I have experience in day practice, aquarium and emergency. I have a huge passion for preventive and emergency care! I love to learn different ways to preform the same skill, I think diversity is what makes our field so great! I enjoy going to continued education to further my knowledge to try learn the latest and greatest products out on the market.When I am not studying all things veterinary I am at home hanging out with my husband (Dave), our son (Hudson), two beagles (Maddie and Bella) and a mutt (Perla). We LOVE holidays so we are always decorating our house inside and out for whatever holiday is coming up.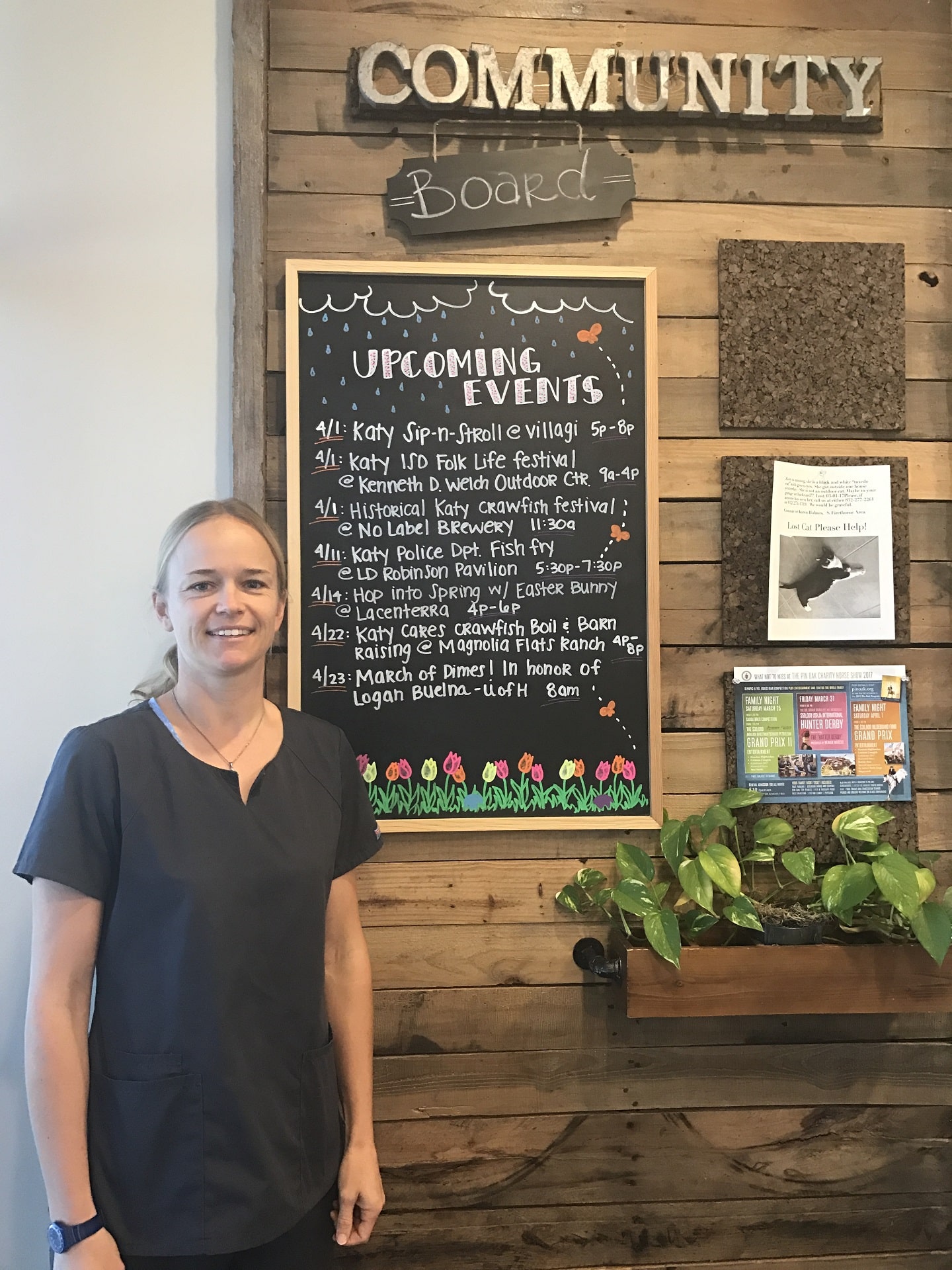 Wencke: Veterinary Technician
My name is Wencke and I have been in the veterinary field since 2011.  I did mostly equine work until I moved to Texas from South Africa.  I am a Registered Technician in South Africa and hope to get licensed in the U. S. A. soon. My interests are horses sports and hanging out with friends. There are 3 men in my life, Husband (Simon), Christian and Daniel.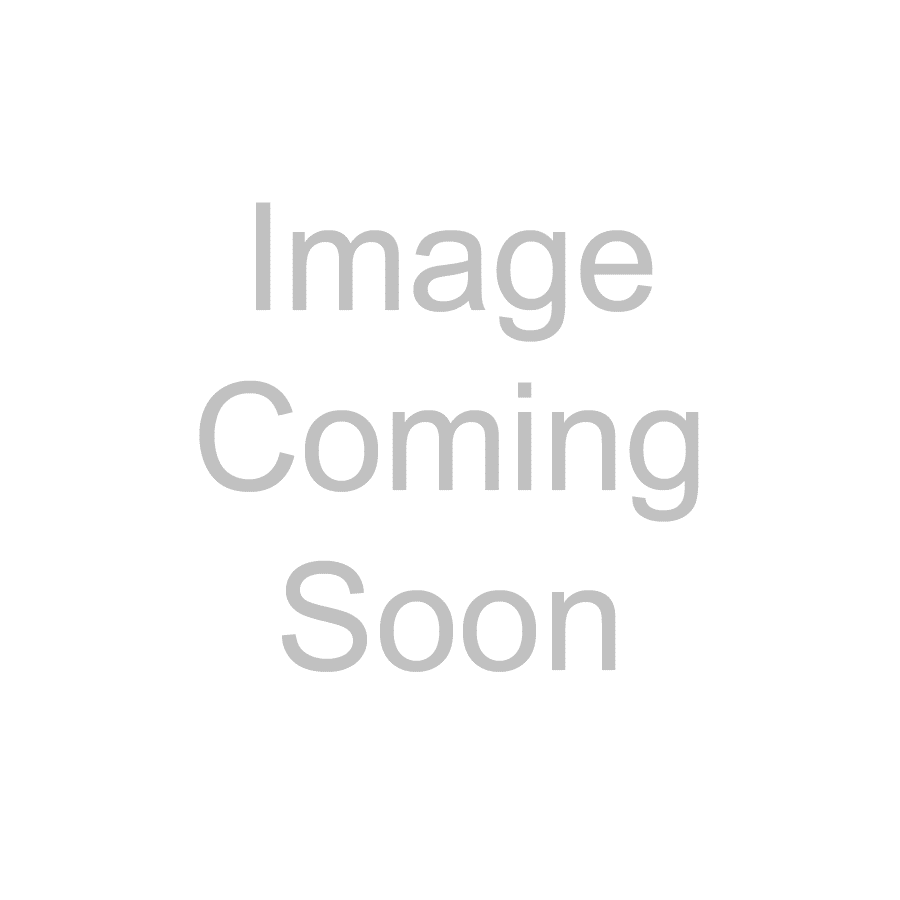 Madelynn: Veterinary Technician
Hi, my name is Maddy.  I recently graduated from VTI in Houston in 2017.  Iv'e been in veterinary medicine for a little of a year.  My interests are dermatology and surgery.  When I'm not at work, I like spending time with my mini aussie, Emmy and being active outside!
Katelynn: Technician Assistant
Hi I'm Katelynn. I've been in the veterinary field for about three years and recently graduated from the Houston Vet Tech Institute.  I am married with five fur-children (2 dogs and 3 cats), as well as my horse and my ever growing reptile collection.  Animals are my passion! I will be taking my VTNE soon to become a Licensed Veterinary Technician.
Chandler: Technician Assistant
Hi my name is Chandler! I have been in the mixed practice veterinary field for 3 years mainly working with Equine and large animals but now have moved to  strictly the small animal field. I have a Bachelor's degree in Agriculture and Animal Science and am hoping to enter veterinarian school soon. I have loved animals as long as I can remember and have many fur-babies of my own which consist of 4 dogs, 3 horses, 2 cats, 1 snake, multiple chickens and ducks!
Georgia: Receptionist
Hi, my name is Georgia, and I am new to the veterinary field. I am very excited to be doing something new and learning about animals. When I am not at Circle B, I enjoy hanging out and traveling with my husband and our furbabies, Freya & Scout!
Brittany: Groomer
Hi, I'm Brittany.  I've been a professional pet groomer for 11 years and counting.  I went to two grooming schools,  Alpha K9 in Spring, TX and Golden Paws Grooming Academy in Houston, TX.  I specialize in hand scissoring, all breed grooming and custom cuts.  In my free time, you can find me at a dog park with my two dogs (Loki) and (Lady Bug).  I also love museums, festivals and spending time with my family.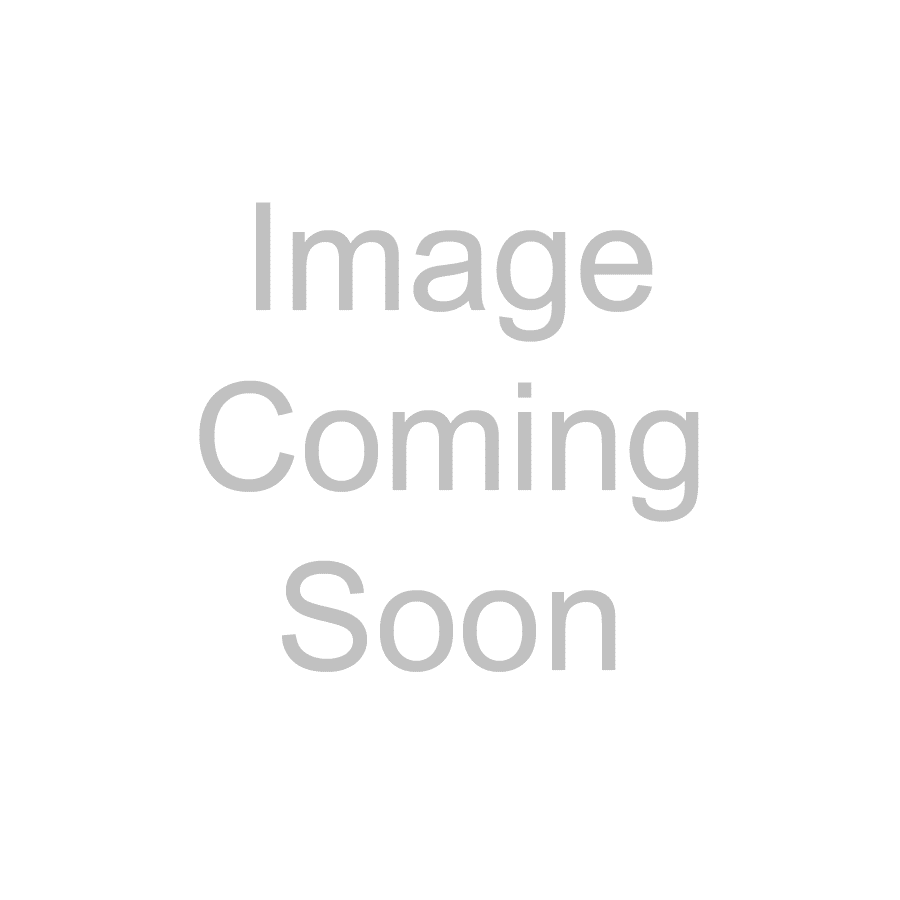 Shelby: Receptionist